Lalaland
Classic dough, peanut m&m's and m&m's topping.
Osaka
Matcha dough, white chocolate chips.
The Caribbean
classic dough, gold chocolate, caramel chunks. Almonds, salted caramel, gold chocolate
The Belgian Bite
Speculoos dough with speculoos cream and speculoos topping
The New Yorker
Classic dough, dark Chocolate
Amazon
Cacao dough, white chocolate chips.
The Vegan New Yorker
Vegan dough, vegan dark Chocolate
Vegan Texas life
Vegan dough, peanut butter and peanuts
Vegas Baby
Classic dough crisps Oreo chunks and Nutella topping
Rio De Janeiro
Classic dough pecan nuts milk chocolate chips
Russian Roulette
Classic dough white chocolate chips
The Oxford Lord
Classic cinnamon, carrot, walnuts, and frosting
La Parisienne
Lemon dough, white chocolate chips, crunched meringue and Lemon vegan meringue topping.
The New Yorker
Lalaland
The Belgian Bite
Amazon
Osaka
Rio De Janeiro
Russian Roulette
The Oxford Lord
The Vegan New Yorker
Vegan Texas life
Vegas Baby
Costumized cake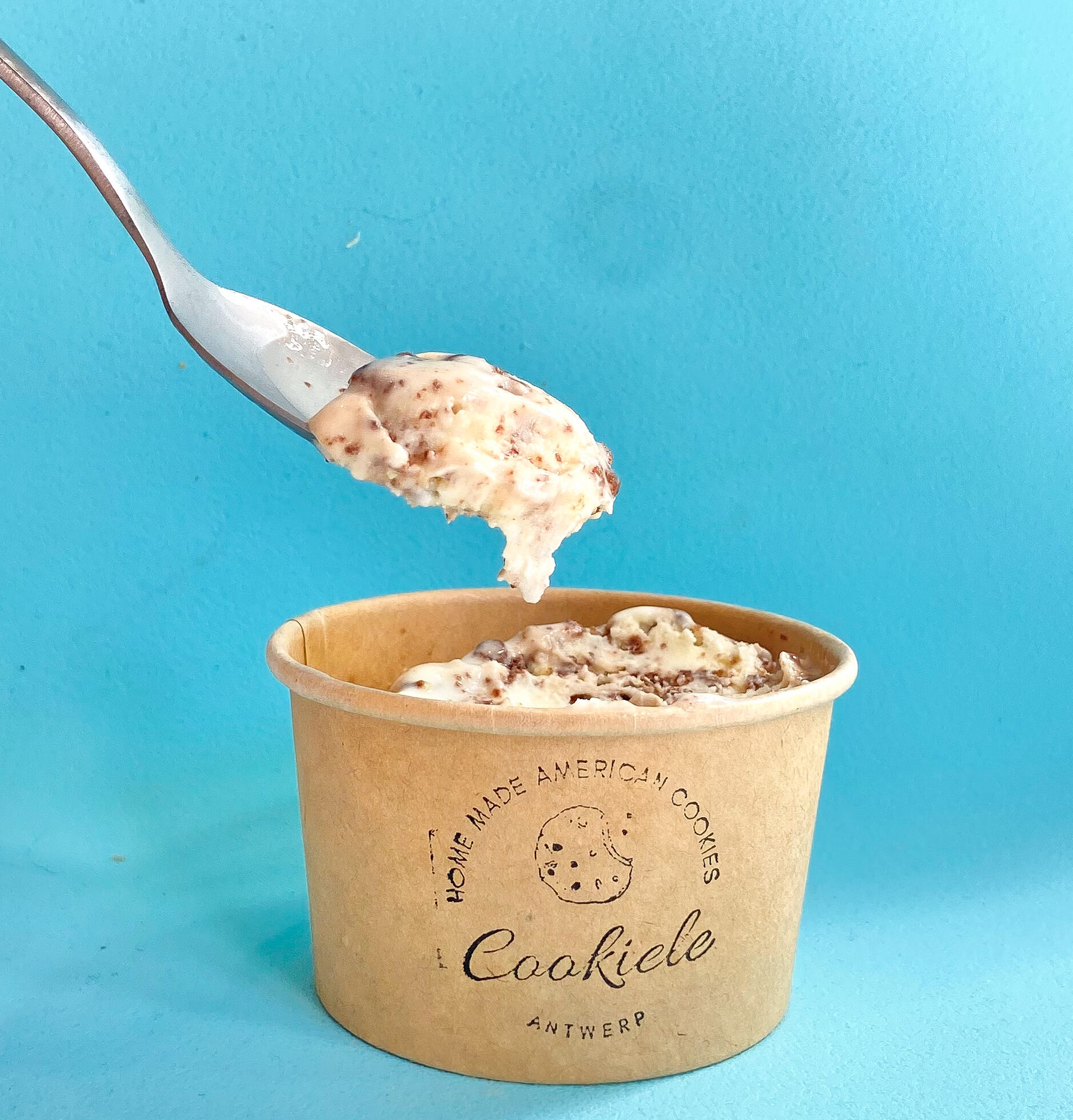 Cookiele Ice cream (2 scoops)
Gift card 17 €
Gift card 24 €
Gift card 30 €
Private: VALENTINE'S BOX
Private: EASTER BOX
HALLOWEEN BOX